Already signed up for the The Healing Garden Gateway?
Already signed up for the The Healing Garden Gateway?
The Healing Garden:
Cultivating & Handcrafting Herbal Remedies 
by Juliet Blankespoor
Harvest || HarperCollins Publications
"The Healing Garden
is a

once-in-a-generation herbal for the 21st century."
~ Steven Foster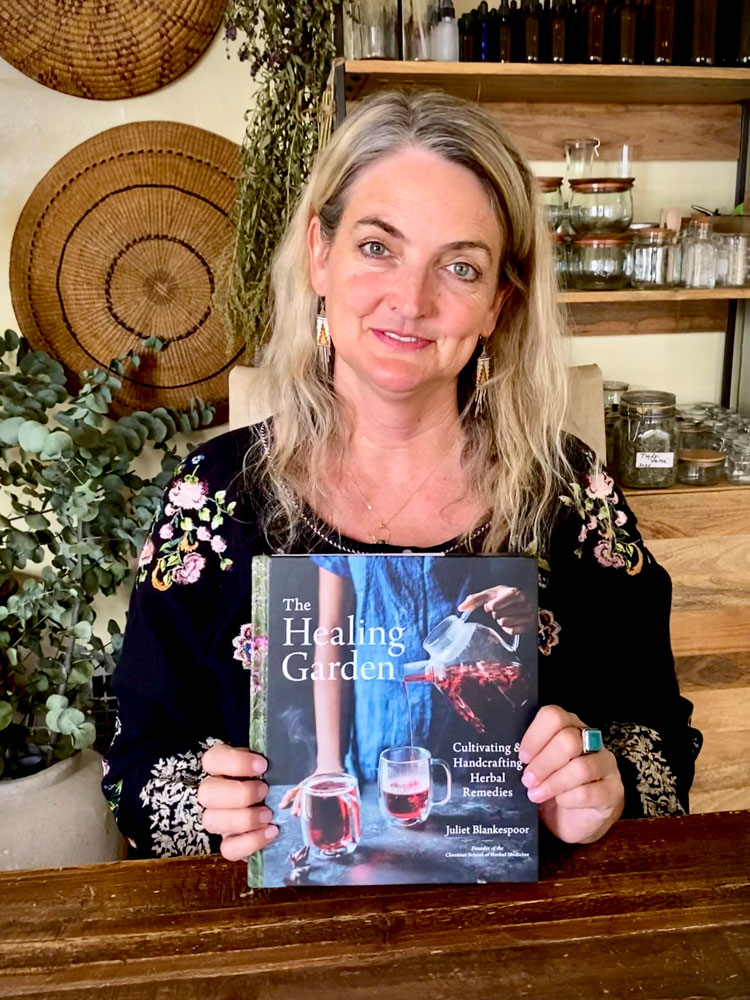 When you buy my book,

you'll receive immediate access to these book bonuses:
3 Videos & Written Lessons on Herb Gardening

3 Videos & Written Lessons on Medicine Making

4 Videos & Written Lessons on Herb + Plant Propagation
5 Printable Charts to Help You Grow Herbs and Make Medicine

100 pages of Regional Herb Gardening Profiles (so you can learn which medicinal plants grow in your bioregion)
Step 1:
Buy the Book
Online or at Your Local Book Store 
Step 2:
Claim Your Bonuses
Add Your Receipt or Order Number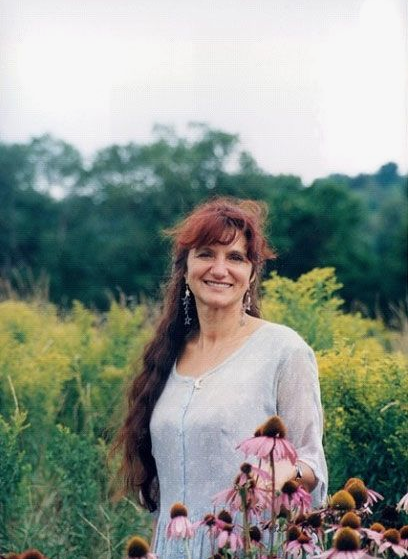 "…Everything one needs to know about herb gardening, medicine making, herbal cooking, and plant medicine…"
"A stunning book in every way! Visually beautiful, exquisitely written, wise, and informative, The Healing Garden is a rich and delicious feast for the senses. A wealth of information overflows generously from every page. One finds everything one needs to know about herb gardening, medicine making, herbal cooking, plant medicine, and more. Just for the recipes alone, this book is worth owning."
~ Rosemary Gladstar, herbalist and author
"…The most beautiful and informative book on medicinal herb gardening."
"
The Healing Garden
is hands down the most beautiful and informative book on medicinal herb gardening. Juliet is an experienced and inspirational guide, exactly who you want to turn to when learning how to create your own flourishing herbal garden. You'll instantly love this book for its beauty-filled pages, and the informative tables, charts, and downright jaw-dropping recipes will have you reaching for it again and again."
~ Rosalee de la Forêt – author of
Alchemy of Herbs
and co-author of
Wild Remedies
"This book is something I will pass along to my children!"
"The Healing Garden contains all the encouragement and guidance I need as a new homesteader learning to grow my own herbs! The gorgeous photography and Juliet's personal plant stories make me feel as if she is taking me under her wing and giving me a first-hand tour of her wondrous gardens. Juliet honors all lineage of plant tenders and calls us to experience the plants as our allies.The plant profiles and recipes in the book give me clear step-by-step inspiration for kitchen tinkering with herbal remedies and nourishing goodies. This book is something I will pass along to my children!"
~ Mimi Hernandez, Herbalist, RH(AHG), Executive Director of the American Herbalists Guild
"This is the book I've been waiting for."
"This is the book every garden-maker, plant person, and environmentalist has been waiting for in their bodies, minds, and souls. This is the book
I've
been waiting for. This is the book our planet needs us to hold, read, and practice. This is the book that will bring us back to ourselves, to our hearts, and bring us home. It is a message of healing in so many ways, and simultaneously, a visual feast."
~ Aviva Romm MD, herbalist, midwife, former President of the American Herbalists Guild, and New York Times Bestselling author of
Botanical Medicine for Women's Health
and
Hormone Intelligence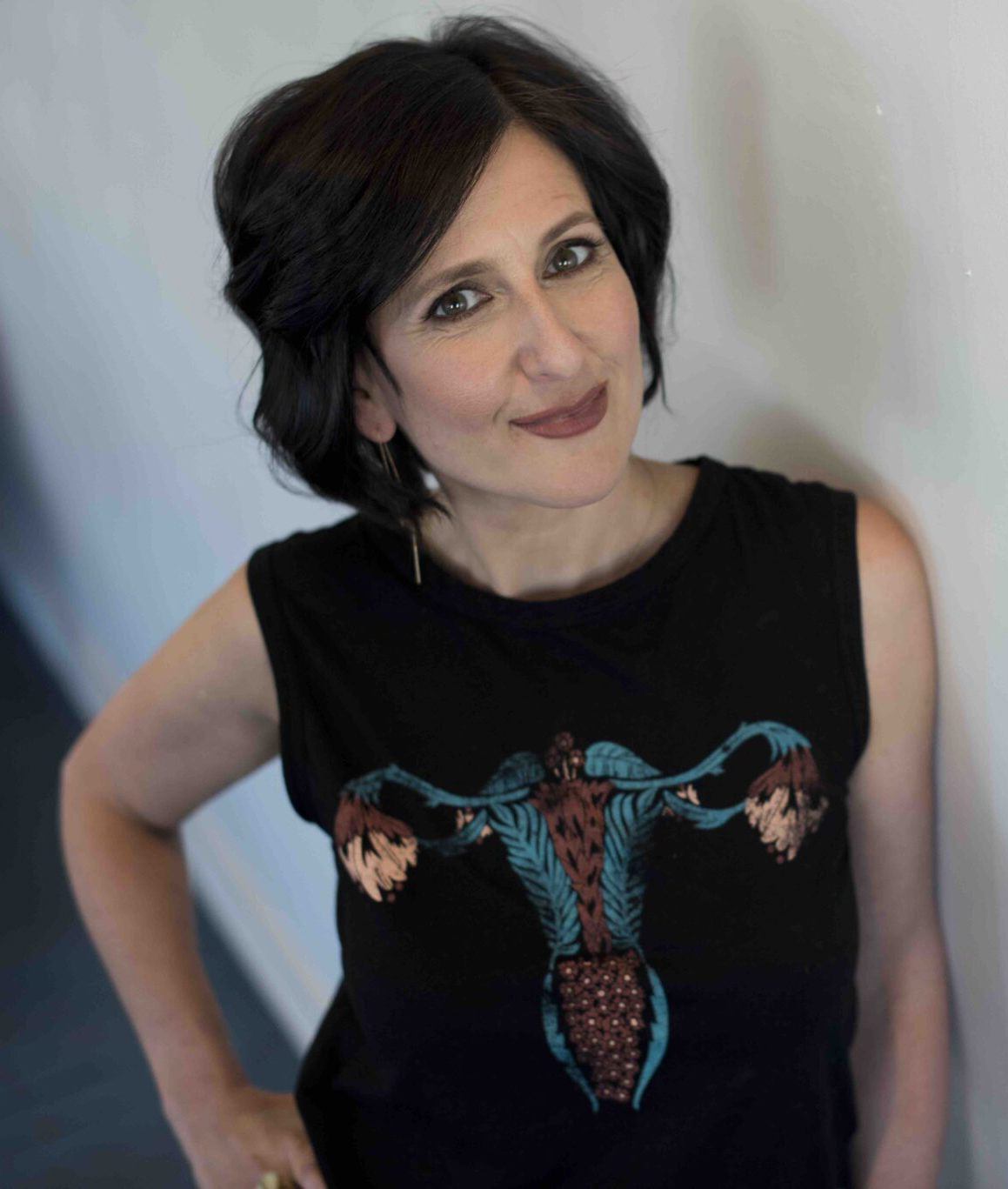 "A magnificent, must-have book for any home herbalist, gardener, and lover of the earth."
"A priceless seed bank of natural knowledge and plant wisdom, this book will become an old-growth elder in the world of herbal learning. Blessed with not only a green thumb, but a big heart and witty tongue, Juliet Blankespoor has gifted us all with a literal lifetime of learning at the feet (and roots) of the living world. A magnificent, must-have book for any home herbalist, gardener, and lover of the earth."
~ Asia Suler, Founder of One Willow Apothecaries and author of
Mirrors in the Earth: Reflections on Self-Healing from the Living World
JULIET BLANKESPOOR

is the founder of the Chestnut School of Herbal Medicine, an online school serving thousands of students from around the globe. She's a bonafide plant geek, with a degree in botany and over 30 years of experience teaching and writing about herbalism, medicine making, and organic herb cultivation. Juliet's lifelong captivation with medicinal weeds and herb gardening has birthed many botanical enterprises over the years, including an herbal nursery and a farm-to-apothecary herbal products business. Juliet and her family reside in a home overrun with houseplants and books in Asheville, North Carolina.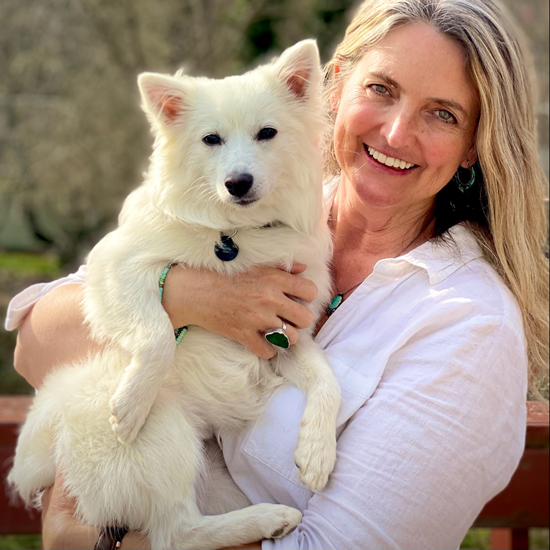 Are you ready to grow an herb garden that heals you, feeds you, and inspires you?
Welcome to the Healing Garden Gateway!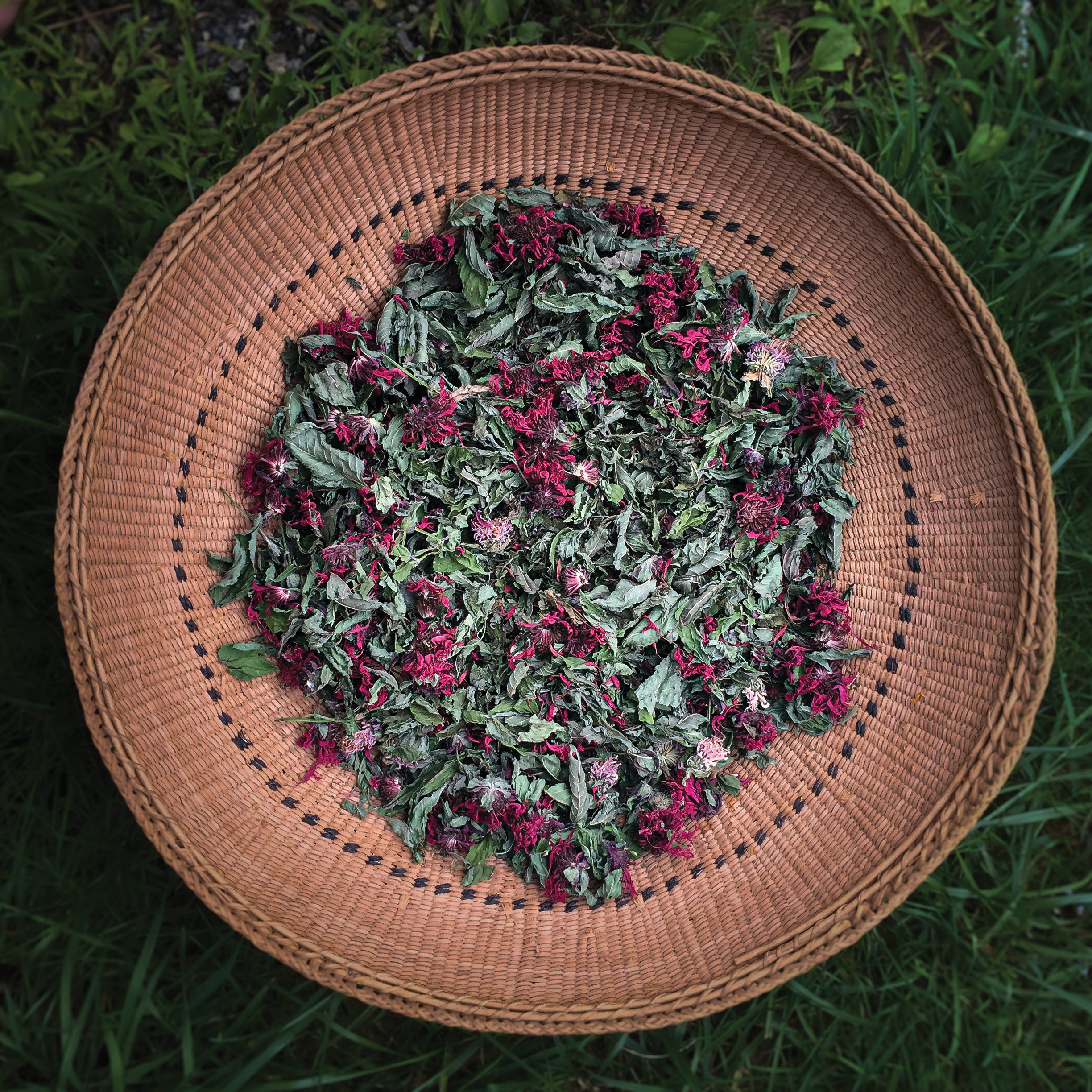 When you purchase the book and sign-up for the online bonuses, the garden gate will swing wide open.
Inside the Gateway, you'll find:
The Healing Garden Gateway Mini-Course
An online class created to nurture your herb gardening and medicine-making skills through 10 how-to videos and 10 written lessons.
You'll explore the essentials of organic herb gardening and almost a dozen easy-to-grow medicinal and culinary herbs, learn how to prepare the highest quality medicinal teas and tinctures, and discover how to grow medicinal herbs from seed using a set of special germination strategies.
Herb Harvesting & Medicine Making Chart
A printable chart providing you with all the information you need to seasonally gather healing plants from the garden and prepare potent herbal medicines at home. 
Herbal Propagation Chart
Finally, a chart to make medicinal plant propagation a snap! This resource neatly outlines how to propagate over 100 healing herbs from seeds, cuttings, and root divisions.
Seed Planning & Germination Chart
A printable guide to help you calculate when to start your medicinal herb seeds based on your local climate and frost-free date.
Seeding Journal
A place to record your notes and observations on growing medicinal herbs, flowers, and veggies. This is an ultra-fun and organized way to keep your garden flourishing season after season.
Regional Herb-Growing Profiles
Written by some of the nation's leading experts on growing medicinal plants, these profiles help you choose herbs that will thrive in your garden based on your local climate and bioregion.
Exclusive Herbal Recipes
A set of herbal recipes not found in my book that will bring your garden harvests to life in the kitchen!
Herbal Resources Guides
A lavish series of lists and links filled with my personal recommendations for books, bulk herbs, and medicinal seeds.
Together, The Healing Garden book and the Gateway will set you up for sweet herbal success. And you'll get FREE lifetime access to all of these bonuses, valued at $399!
May your gardens be bountiful, beautiful, and healing!
The Healing Garden: Cultivating and Handcrafting Herbal Remedies is an essential guide to growing and harvesting herbs, making herbal medicines, and practicing sustainable hands-on herbalism. It will help you design the herb garden of your dreams and grow 30 of the most healing medicinal plants on the planet with time-tested organic methods. This book is written for home gardeners and anyone looking to bring the therapeutic benefits of healing herbs into their garden, kitchen, and apothecary.
Growing your own herbs is THE best way to ensure they are sustainable and of tip-top quality. In fact, you won't find better medicine anywhere in the world than right in your own garden.
Peek inside the pages of The Healing Garden!
Click the arrows to scroll through the pages
In The Healing Garden's 440 luscious pages, you'll be treated to thorough herbal profiles, step-by-step photographic tutorials, and over 80 recipes for herbal teas, tinctures, syrups, pestos, broths, salves, and beyond. You'll learn how to transform your garden harvests into botanical medicine and herbal delicacies like lavender lemon bundt cake, calendula tulsi chai, and nettles pâté. The book also includes household first aid remedies for life's daily upsets—sunburns, bug bites, scrapes, rashes, cuts, and muscle aches. And you'll encounter recipes to address common ailments like colds, coughs, anxiety, insomnia, stress, indigestion, and more.
By growing the herbs in this book, you'll make lifelong botanical friends, your health will be more vibrant, and your gardens infinitely more spectacular.
Praise for The Healing Garden
"The Healing Garden is one of the most imminently useful herbal books I know. It combines so many of the author's skills. It is beneficial for almost anyone interested in plants with its detailed sections on cultivation, preparation, and processing herbs both as food and medicine. The photos are both beautiful and useful, treating the reader's eye and adding depth to the written information. This book is also superbly organized making it easy to find and gain the information you seek. This is an elegant, practical book written by an insightful and thoughtful author."
~ 7Song, Director and main instructor at the Northeast School of Botanical Medicine and clinical herbalist and Director of Holistic Medicine at the Ithaca Free Clinic
"Juliet Blankespoor's book, The Healing Garden, goes straight to the heart and soul of herbal healing and guides us in generous detail every step of the way. Gorgeously photographed, any herbalist, gardener, or cook will love learning from this book, as I do! Juliet not only shows us how to cultivate healing plants in the garden, but how to safely and creatively prepare roots, leaves, flowers, and fruits for food and healing. She inspires us to deeply connect with the beauty of the Earth and let that connection nourish our souls. The Healing Garden invites us to put our hands in the soil and blossom along with our plants. It is an abundant offering and I recommend it highly!"
~ Robin Rose Bennett, author of Healing Magic: A Green Witch Guidebook to Conscious Living and The Gift of Healing Herbs: Plant Medicines and Home Remedies for a Vibrantly Healthy Life
"Juliet is an incredibly gifted teacher and so generously shares all that she's learned on her journey. Her book is well researched, thorough, and filled with beautiful photography. Every gardener can learn something from The Healing Garden." 
~ Erin Benzakein, Founder of Floret
"The depth and breadth of Juliet's experience is so expansive that it almost doesn't fit into one book. This impressive work is actually three books in one: a grower's manual, a medicine maker's guide, and an herbalist's desk reference. This extensive practical information is rarely found gathered into a single volume. But this book doesn't stop at being useful. Jam-packed though it is with tips, tricks, charts, recipes, and cautionary tales, it is also a serious aesthetic pleasure to experience. Juliet's self-professed "complete botanical bewitchment" is evident in the beauty of this book. Her gorgeous photography and accessible style convey the delights and lessons of a life lived in daily communion with plants. The Healing Garden is a generous offering of deep medicine for our time–pointing us towards celebration, creativity, collaboration, repair, humility, and a genuine sense of belonging to the plants and the rest of our more-than-human kin."
~ Larken Bunce, MS, Executive Director, Vermont Center for Integrative Herbalism 
"The Healing Garden is like an accomplished friend who leads you down the garden path into a sure relationship with whole plant medicine—as dependable as yarrow, as pretty as violet, as quenching to the question "How do I go about this?" as cold spring water is to thirst." 
~ Richo Cech, author of Making Plant Medicine and Founder of Strictly Medicinal Seeds
"A book with tremendous heart poured into every page. Juliet brings your hands into the soil from the start and makes herbalism accessible and pleasurable as she guides you from garden to kitchen to apothecary with her wisdom and passion for all things herbalism."
~ Bevin Clare, herbalist, nutritionist, professor, and Board Chair of the American Herbalists Guild. Author of Spice Apothecary: Blending and Using Common Spices for Everyday Health
"This book belongs on the shelf of every herb gardener and herbalist— beginner and advanced—and I think commercial herb growers would benefit from having it as a reference book, too. It is a feast for the eyes with beautiful, inspiring photographs of useful herbs, gardens, tools, food, and medicine. Part one is a very complete, permaculture-oriented guide to growing herbs. Part two contains a delightful chapter filled with detailed recipes for making herbal remedies, foods, and beverages. And part three is composed of a thorough, but easy-to-understand treatise on the basics of herbalism, herb safety, and thirty-two herb profiles."
~ Dr. Jeanine Davis, horticulture professor and extension specialist with North Carolina State University and lead author of Growing and Marketing Ginseng, Goldenseal and Other Woodland Medicinals
"Wow, Juliet has crafted a beautiful treasure filled with inspiring words and delicious images to feed our gardener-herbalist souls. She cheers us on with expert wisdom to produce flourishing herbal gardens, succulent healing foods, and potent plant remedies. Hooray for this book! May it encourage and guide so many more of us into this empowering, satisfying, and restorative earth-loving practice."
~ Dina Falconi, author of Foraging & Feasting: A Field Guide and Wild Food Cookbook and Earthly Bodies & Heavenly Hair: Natural and Healthy Personal Care For Every Body
"'If you would have a lovely garden, you should lead a lovely life,' an anonymous Shaker extolled. An herb garden—the herbal life—is a pathway to both. Going down that path together with a teacher inspired by decades of experience is what Juliet Blankespoor delivers in The Healing Garden. Practical, entertaining, and gorgeous, the book imbues love of plants, love of beauty, and love of life. In stunning detail, Juliet proffers homage to over 140 medicinal herbs (among them aromatic plants, fungi, trees, and wildflowers), their traditions, cultivation, and properties. Dozens of recipes prove that your food should be your medicine. Nearly 400 of Juliet's elegant photographs reflect the heart of each herb and provide visual detail along each step to enjoying herbs for life. The Healing Garden is a once-in-a-generation herbal for the 21st century."
~ Steven Foster, herbalist, photographer, and co-author of A Peterson Field Guide to Herbs and Medicinal Plants 
"Even if you lack a green thumb (or land for that matter), The Healing Garden will show you how to cultivate medicinal herbs and transform them into a powerful home apothecary. The recipes are as creative and enticing as the beauty of the book itself. The writing is as clear and concise as it is poetic. From seed to medicine to wellness, Juliet's masterpiece just might be the only herbal book you'll ever need."
~ John Gallagher, co-founder of LearningHerbs and creator of HerbMentor
"Juliet Blankespoor has gifted us with a book of rare insight into the world of herbal plants! Her style of herbalism considers the "whole person" and her gardening approach values "the greater whole" as if it matters deeply, which of course, is the best way to grow and work with plants. This book is beautiful, extremely practical, and allows anyone, regardless of their level of expertise (from beginner to professional), to find a great many ways to turn the reading of words into the act of a holistic lifestyle. This book is sure to find a prominent place in the library of those interested in plants and herbal medicine."
~ Tammi Hartung, co-owner of Desert Canyon Farm and author of Homegrown Herbs and Cattail Moonshine & Milkweed Medicine
"A wonderfully empowering and illuminating book that I wholeheartedly recommend. It is filled with practical skills and wisdom that only an experienced, Earth-centered Herbalist has to share, written by a born communicator!" 
~ David Hoffmann, FNIMH, AHG, author of Medical Herbalism: The Science and Practice of Herbal Medicine
"In The Healing Garden, Juliet embraces readers with her warm writing style as she personally guides them down the herb garden path. She carefully explains how to design and plant an herb garden, then expertly cultivate it through the seasons. The suggestions on creating safe and effective herbal medicine come from years of experience. To top it off, the lush beauty of herbs shine through beautiful photographs of gardens and a myriad of useful products made from them. This gorgeous book is a tribute to herbalism."
~ Kathi Keville, Director of the American Herb Association, author of The Aromatherapy Garden
"Juliet's approach to teaching herb cultivation as a gateway to crafting medicine embodies the importance of reciprocity with the plant world. The Healing Garden is a step-by-step guide on nourishing a personal relationship with medicinal plants that can be applied at any scale—from windowsill to farmstead. Juliet's tenderness and personal stories highlight how growing our own herbs and making our own medicine can heal ourselves, our communities, and the planet."
~ Susan Leopold, PhD,  Executive Director of the United Plant Savers
"As a wildcrafter of herbs, I understand that not all the plants I would like to use can be sustainably or ethically foraged. In The Healing Garden, Juliet Blankespoor lays the groundwork for the cultivation of herbs from an herbalist's perspective: working with the inclinations of your unique habitat, building soil as you would nutrition, and looking at more holistic approaches to plant pathogens. While highlighting a slew of virtuous herbal medicines, she never loses focus on the immense healing power of the beauty of plants."
~ jim mcdonald, herbalist at herbcraft.org
"Juliet Blankespoor's The Healing Garden offers aspiring gardeners and seasoned plant people alike a practical and authentic approach to tending herbs in the backyard, growing relationships with plants, and cultivating a personal practice of herbalism that is dynamic and deeply rooted. With stunning photography and lyrical narrative, readers are transported to Juliet's own luscious garden to find inspiration and wisdom. As a teacher, this is the textbook I have dreamed of sharing with my students for decades. As a gardener, I can't wait to dig deeper into my backyard practice with new levels of confidence and inspiration."
~ Emily Ruff, Founder of the Florida School of Holistic Living and Director of Sage Mountain Botanical Sanctuary 
"The Healing Garden is a well-woven tapestry of education and inspiration that teaches and empowers the reader to grow medicinal plants—from garden planning and soil to fertilizers and propagation; from building sustaining relationships with a diverse group of plants to making herbal remedies and healthy herbal meals and snacks. Juliet Blankespoor imparts her wisdom of cultivating medicinal plants and herbal medicine making alongside breathtakingly beautiful photography. Her passionate writing along with well-selected and illuminating quotes will keep you enthralled with the Healing Garden and energized to manifest your own. The Healing Garden is truly a gift of knowledge for those who seek to further cultivate their relationship with medicinal plants and herbs as food and medicine. It will hold a sacred place in my library."
~ Jade Shutes, Founder of The School for Aromatic Studies
 "The Healing Garden oozes with beauty where sensual images and vibrant color please the eye and soothe the soul. Juliet masterfully coaches and generously shares her skills with an artist's flair, inspiring the reader to create exactly what the title promises—a healing oasis!  Whether you have a shovel in your hand and need a little guidance, or want a warm cup of tea for some wintry cheer, this book will be a helpful, nourishing, and soul-sustaining guide. A beautiful work!"
~ Dr. Jillian Stansbury, author of the Herbal Formularies for Health Professionals series and Director of Battle Ground Healing Arts
"Both practical and magical, The Healing Garden blends generous guidance, home-grown wisdom, and lush photography into a must-have primer. Juliet Blankespoor has been at the center of a modern herbal renaissance and this book showcases her deep knowledge of both horticulture and plant medicine. Whether you're a gardener, healer, or medicine maker, this is an essential book for your library (and coffee table!)."
 ~ Maia Toll, author of The Illustrated Herbiary and Founder of the Herbiary retail stores
"Juliet Blankespoor's The Healing Garden is exactly what it says it is: healing. It embodies the essence of the relationship humans can have with plants as an integral part of individual, familial, and community health care. I have not seen a more elegant and comprehensive how-to guide on bringing all aspects of plant-based medicine into one's life. From the planning and creation of a medicinal herb garden to the genesis of a family apothecary, this is a trustworthy guide to some of the most valuable medicinal herbs that can be used. It is an aesthetically beautiful and important addition to the botanical medicine literature."
~ Roy Upton, President of the American Herbal Pharmacopoeia
"The Healing Garden is a magnum opus from a brilliant botanical mind. Replete with stunning photographs of which the images alone are an amazing medicine for the soul. The content is inclusive and respectful of a multitude of cultural traditions, walks of life and a variety of ecotypes where medicinal plants play a role. Featured strongly is thoroughly practical cultivation all the way to use information hard earned over decades. This foundation is formed around a core set of plants that are mostly famous worldwide yet fairly easy to grow in the garden and at times sustainably harvest from the wild. Juliet has given us a treasure trove of knowledge and delicious inspiration to deepen our connection to the plants and each other."
~ Marc Williams, Ethnobiolgist, Main facilitator of Botany Every Day and Plants and Healers International
"If you want to learn about medicinal herbs, one of the best ways is to grow them, get to know them, and make medicine from them. That may sound daunting, but Juliet Blankespoor has created an absolutely gorgeous, easy-to-understand, and well-thought-out guide to making your herbal dreams and gardens come true."
~ David Winston, RH(AHG) and co-author of Adaptogens: Herbs for Strength, Stamina, and Stress Relief
Photo credits: The Robison Herb Gardens at Cornell Botanic Gardens by Juliet Blankespoor and Kestrel Herb Farm by Taylor Helhake
All Content, Photography, and Text, © Juliet Blankespoor unless otherwise noted.The Healing Garden: Cultivating and Handcrafting Herbal Remedies by Juliet Blankespoor; published by Harvest || HarperCollins Publications.